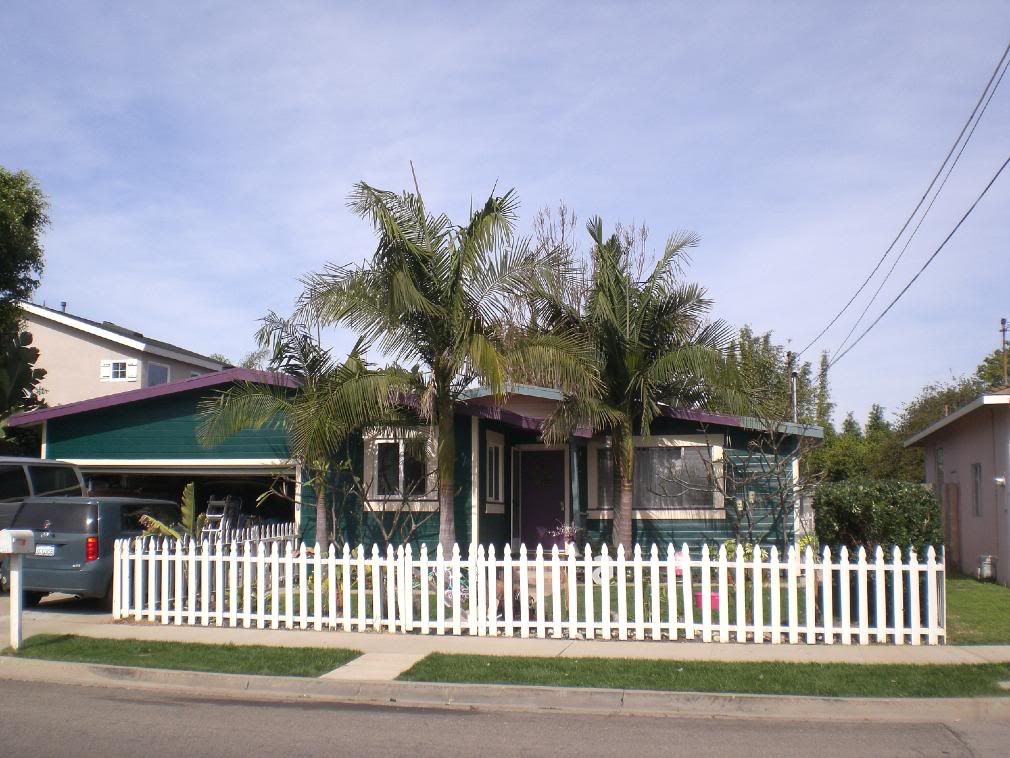 Well, the weather has been fabulous these past few weeks. So I got antsy and decided to paint the whole front of the house myself. I did get some help from my oldest son Nolan one of the days. And my daughter helped a bit too.
I still have lots of work to do. But here are a few progress shots.
My inspiration for the color scheme are the colors in these colorful banana trees. Like this one.