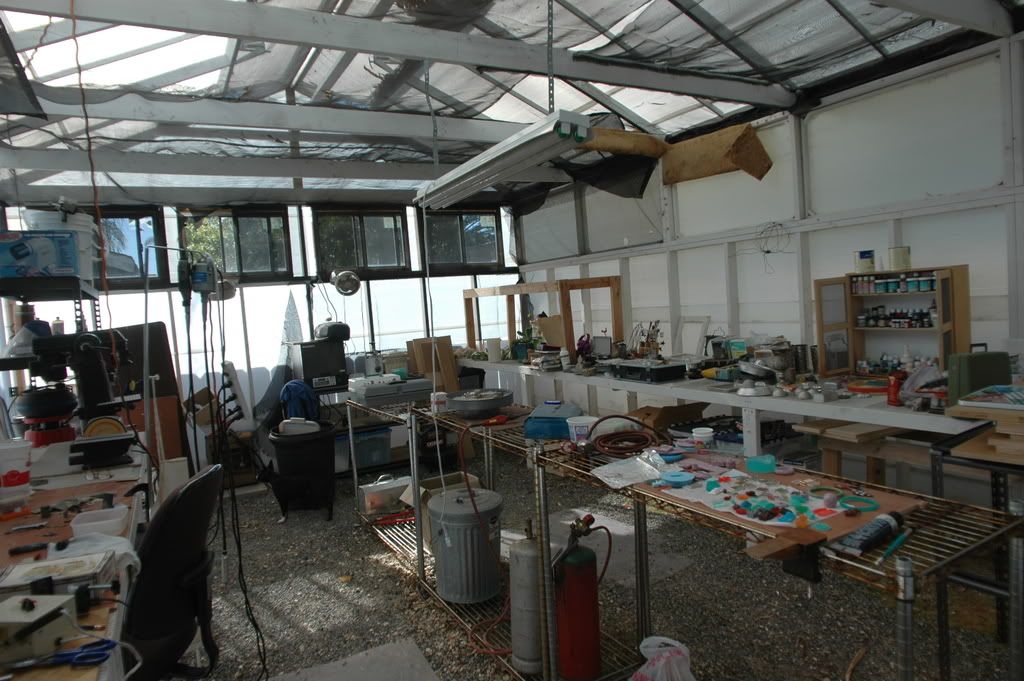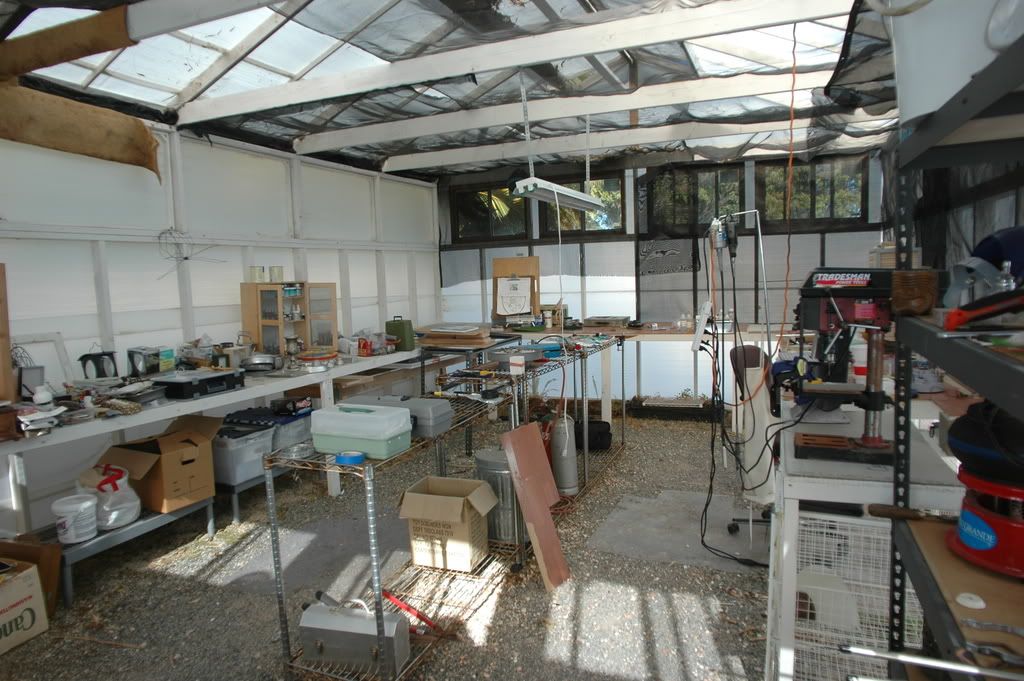 Here is our other greenhouse that we have converted into our dirty workspace.
All the natural light in here is just wonderful and I love the gravel floor.
Well it is great for making a mess on but is not so good for rolling a chair on, or when you drop a little piece on it.
With all this rain we have been getting this winter, we are discovering that moisture abounds out here. So we have decided to create a dry work space in the big greenhouse and we are going to use a lot of the scrap from the corner green house that we just tore down. Basically our plan is to create a dry room within the greenhouse that we can make watertight. It will have natural light but not have water that works it way in. We will also build a floor in this portion.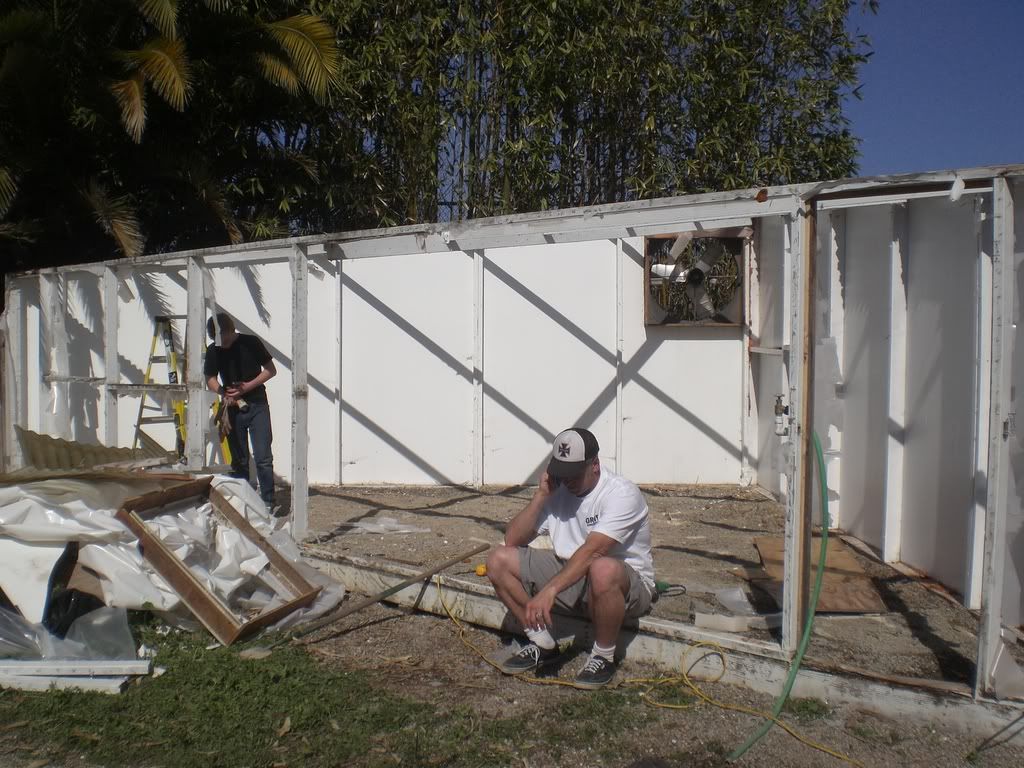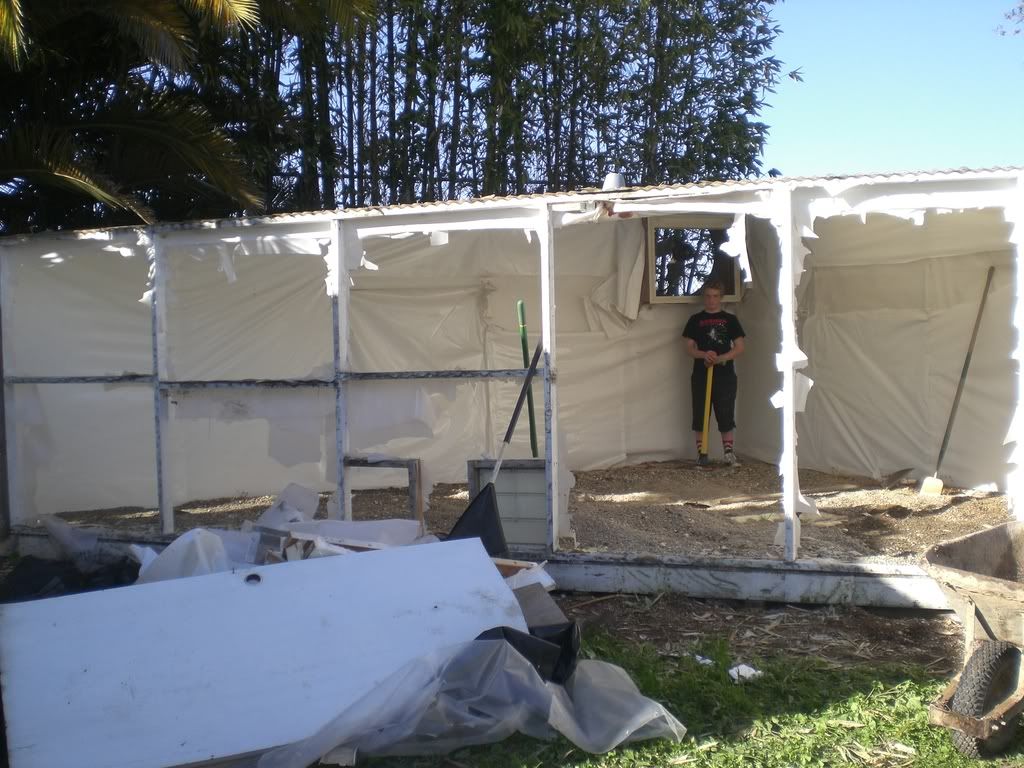 This is our recycle pile. It has grown from when this shot was taken.